Details
About 40 Thong Chai physicians and staff gathered at Hort Park early in the morning of 15/3/2015 for a nature walk in celebration of TCM Physicians' Day.
Setting off from Hort Park at 8:30am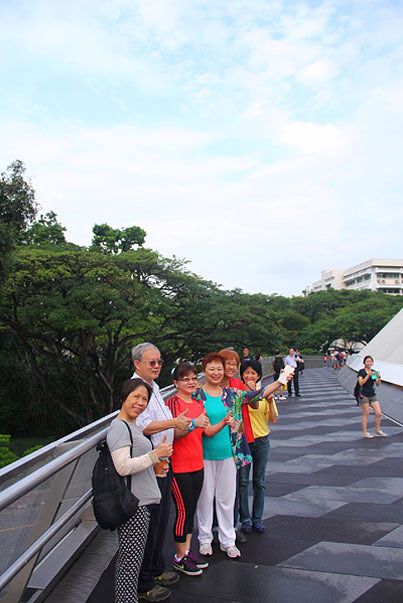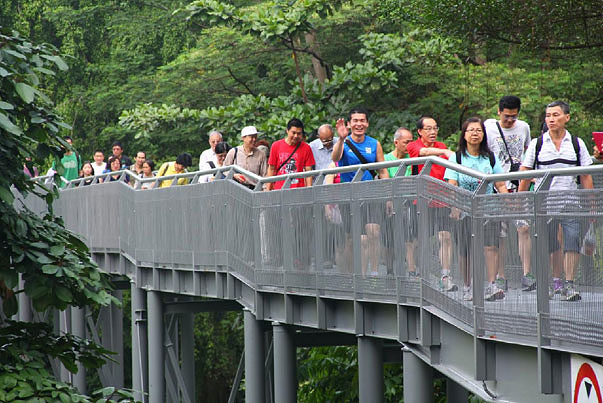 Alexandra Arch, an 80m-long bridge with unique architecture that looks like an open leaf across Alexandra Road, left a deep impression on us. Verdant surroundings and pleasant company of friends made a carefree morning.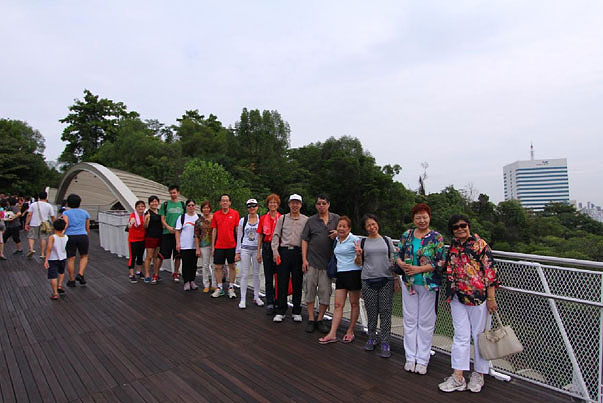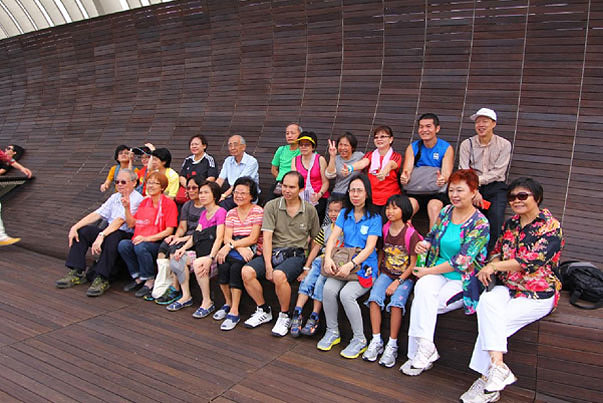 We strolled along the Southern Ridges and Henderson Waves while taking in the beautiful scenery. At a height of 117m, our destination the hilltop of Mount Faber offered a 360-degree bird's eye view of Singapore's unique skyline. We made our way down after taking numerous photographs. The hike ended with lunch at a hawkers' centre nearby.