Details
On 12th November 2019, Singapore Thong Chai Medical Institution (STCMI) celebrated her 152nd anniversary in conjunction with the Singapore Bicentennial at Resorts World Convention Centre Compass Ballroom, Sentosa.
It was a privilege to have Minister of State (MOS) Mr Sam Tan gracing the event as the Guest of Honour. Many distinguished guests were also present, namely: Dr Teo Ho Pin, Mayor of Northwest CDC, Members of Parliament Mr Murali Pillai, Mr Teo Ser Luck, Ms Tin Peiling, Mr Cedric Foo, Chairman of Traditional Chinese Medicine Practitioners Board Mrs Yu-Foo Yee Shoon, Counsellor of Chinese Embassy in Singapore, Mr. Pan Zejun, Chairman emeritus of United Overseas Bank Dr Wee Cho Yaw and STCMI Life Honorary Chairman Mr Sim Hoay Cheok.
This year's dinner took on the theme of traditional costume cheongsam, in reminiscence of the yesteryears. Female guests turned up elegantly clad in cheongsams. As part of the fringe activities, several scenes of popular attractions in Singapore from the 1950-60s were recreated outside the ballroom, where guests posed for photos to their hearts' content.
Emcees of the event, He Yongfang and Nick Shen, brought us through a repertoire of song and dance performances, consisting of classic pieces from 1930s, 60s and 90s.
During STCMI's Chairman Mr Lim Guan Lee's welcome speech to the audience, he particularly emphasized on STCMI's holistic approach in delivery of quality TCM services, through research, development and continuous education, by partnering with Thong Chai Institute of Medical Research. He is confident that Thong Chai would make greater contributions to the nation's healthcare system in the years to come.
MOS Sam Tan commended STCMI on honoring the original intentions of its founders and expanding the network of community clinics to the western region of Singapore. The latest community clinic located in Bukit Batok West would commence operations in 2020.
A total of 13 major donors were presented with appreciation plaques onstage in recognition of their generous donations towards this event's fundraising target. STCMI also presented a special memento to MOS Sam Tan to mark his continued support to us since 2015. This was followed by a cake-cutting and wine-toasting ceremony.
As the dinner drew near to a close, Honorary Secretary Mr Low Theng Whee took the stage to express STCMI's gratitude to who have contributed in one way or another to Thong Chai's operations and fundraising campaigns. He reported that through this event, STCMI has raised approximately S$3.0 million, which was twice the initial target of S$1.5 million.
In the finale performance, MOS Sam Tan and STCMI Directors were invited onstage to sing Gan En De Xin (Grateful Heart). Indeed, with a grateful heart towards the unwavering support from all, STCMI would not only continue to uphold the vision and mission of the institution in providing free Traditional Chinese Medicine (TCM) treatment to the community, but also to push ourselves in innovating to improve our services continually.
Minister of State, Ministry of Foreign Affairs & Ministry of Social and Family Development Mr Sam Tan Chin Siong Signing in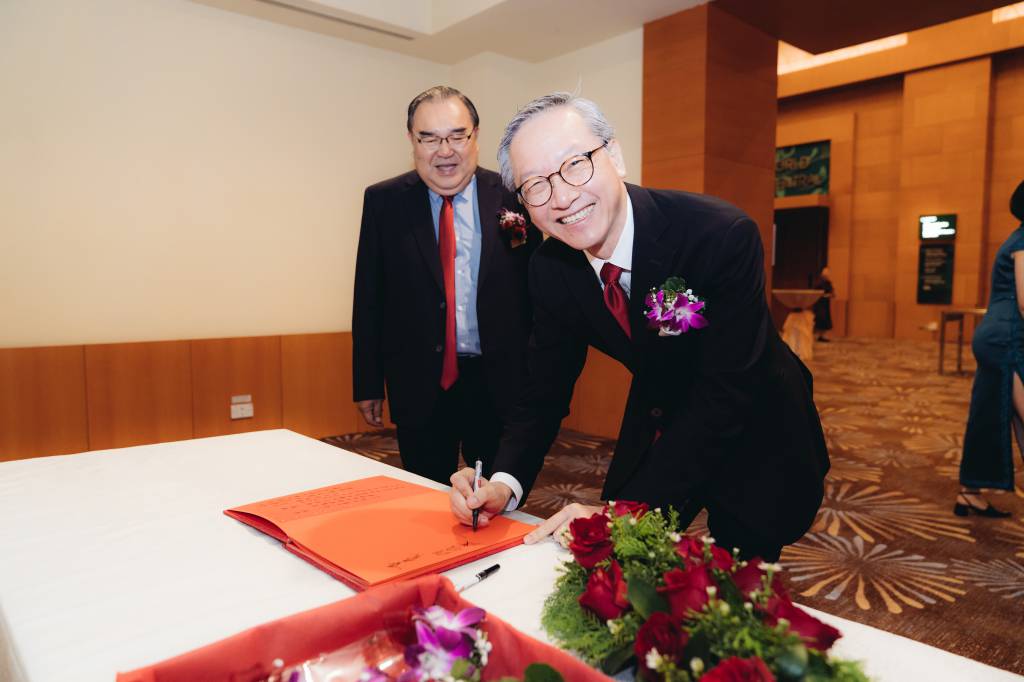 Mr Sam Tan Chin Siong takes a group photo with the board of directors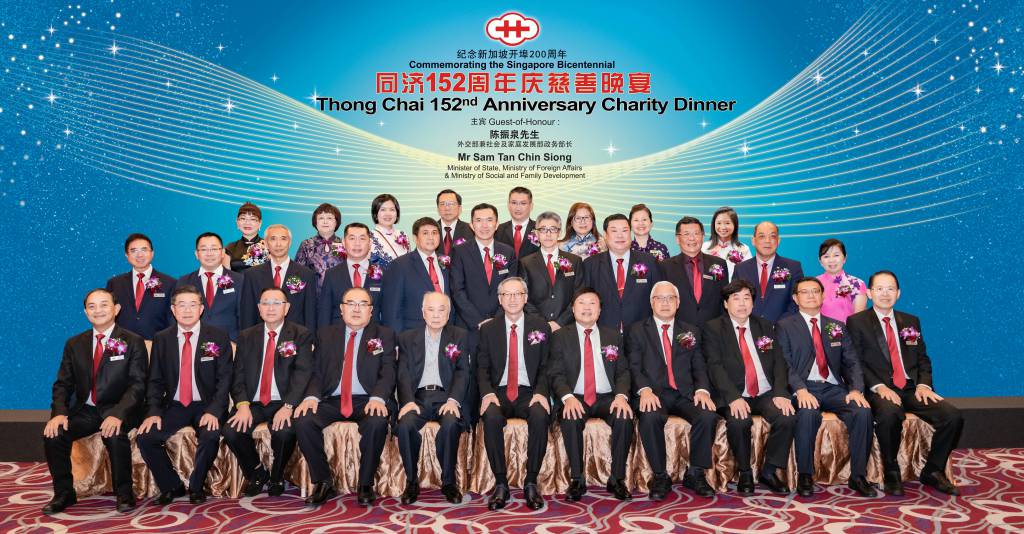 Dance performance (1)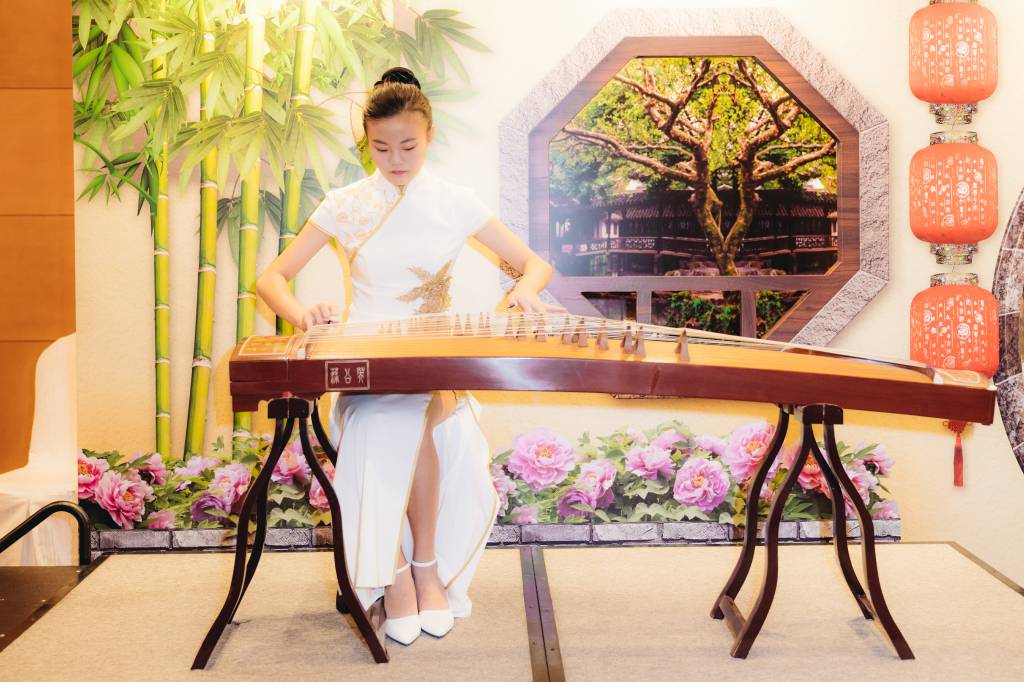 Welcome address by board chairman Lim Guan Lee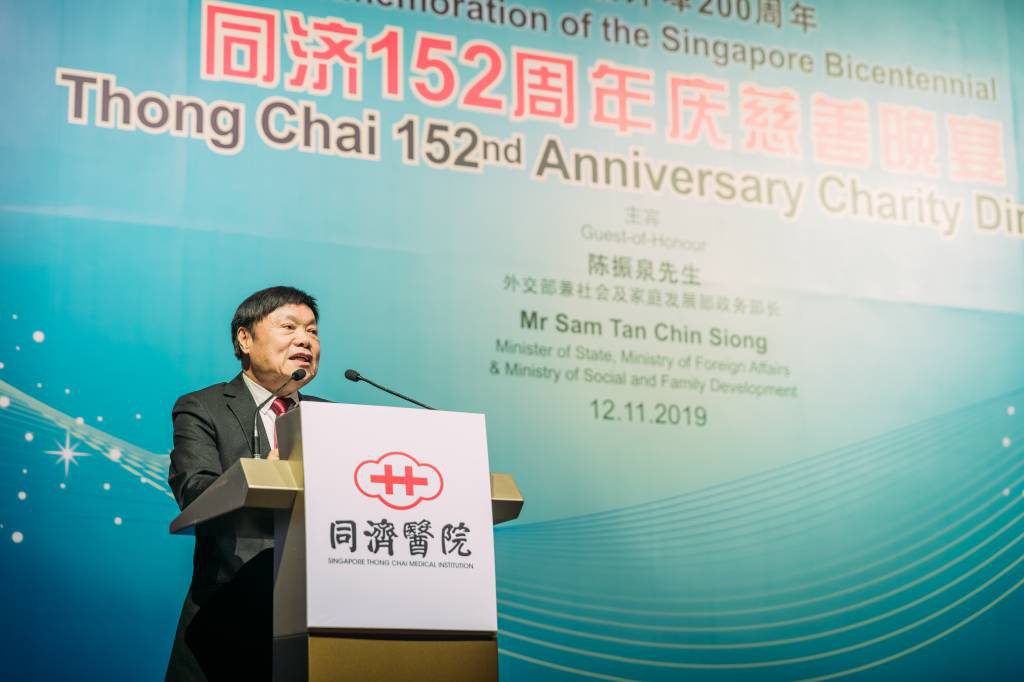 Mr Sam Tan Chin Siong speaks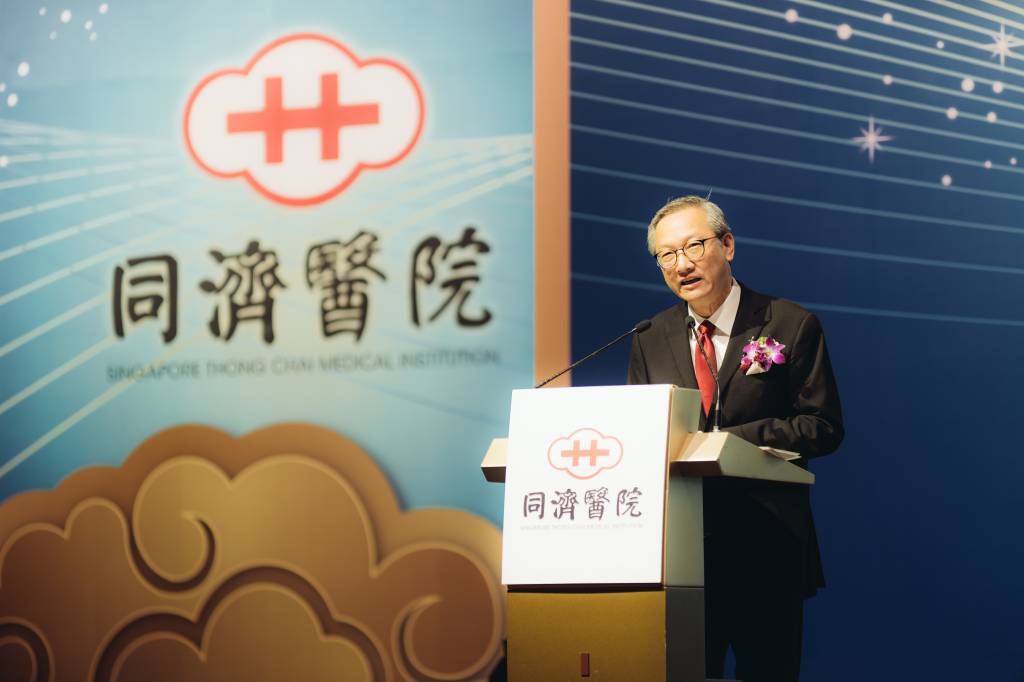 Mr Sam Tan Chin Siong cuts the cake with board chairman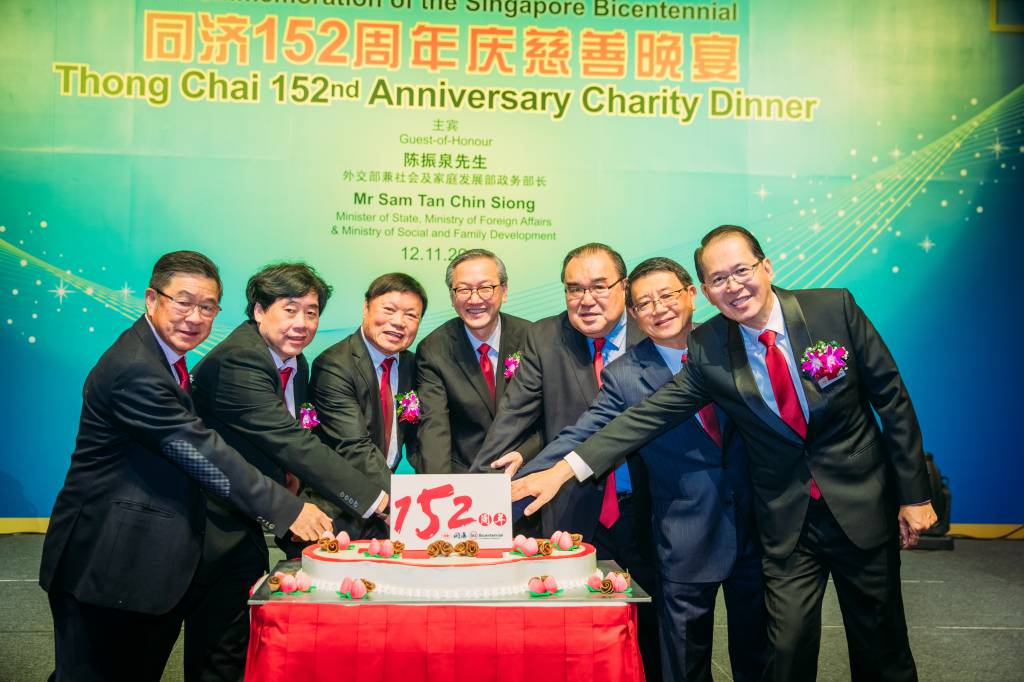 Dance performance (2)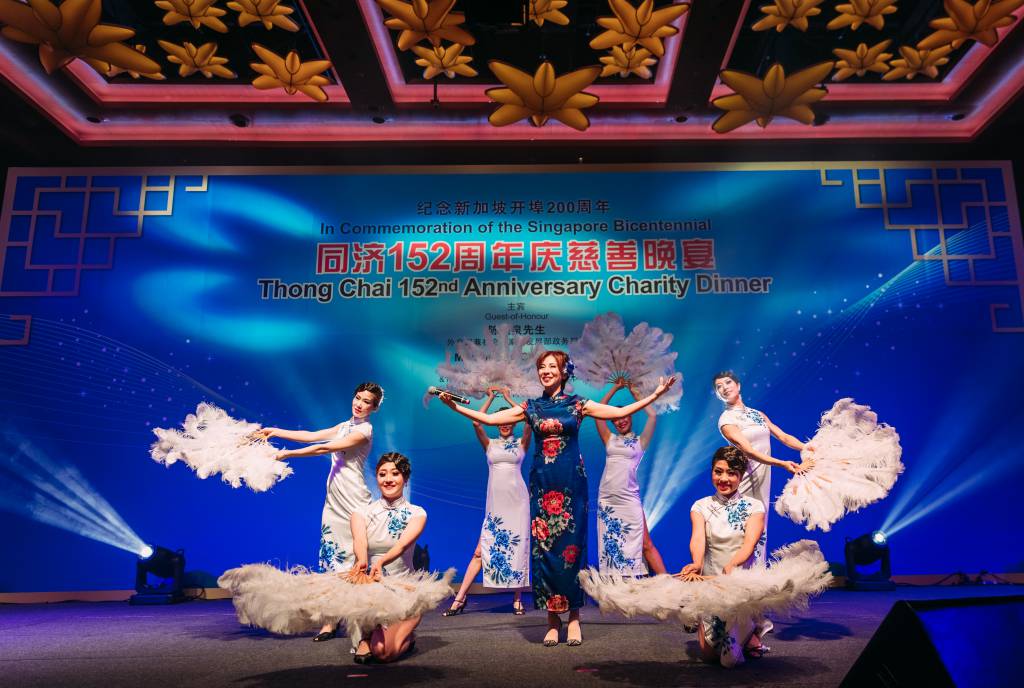 Dance performance (3)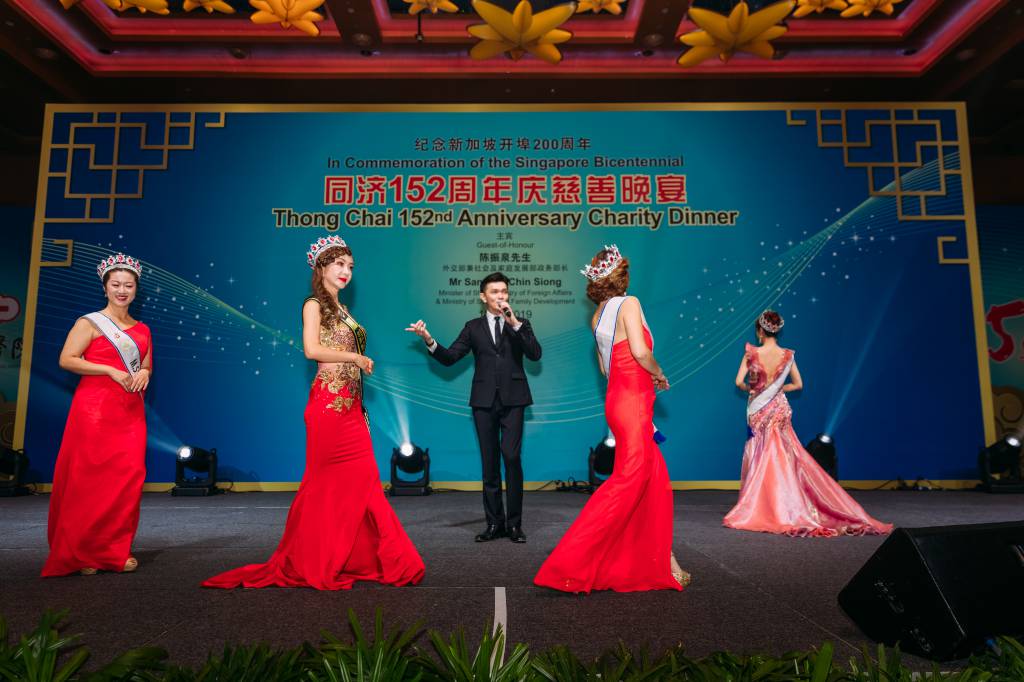 Mr Sam Tan Chin Siong presents a plaque to a major donor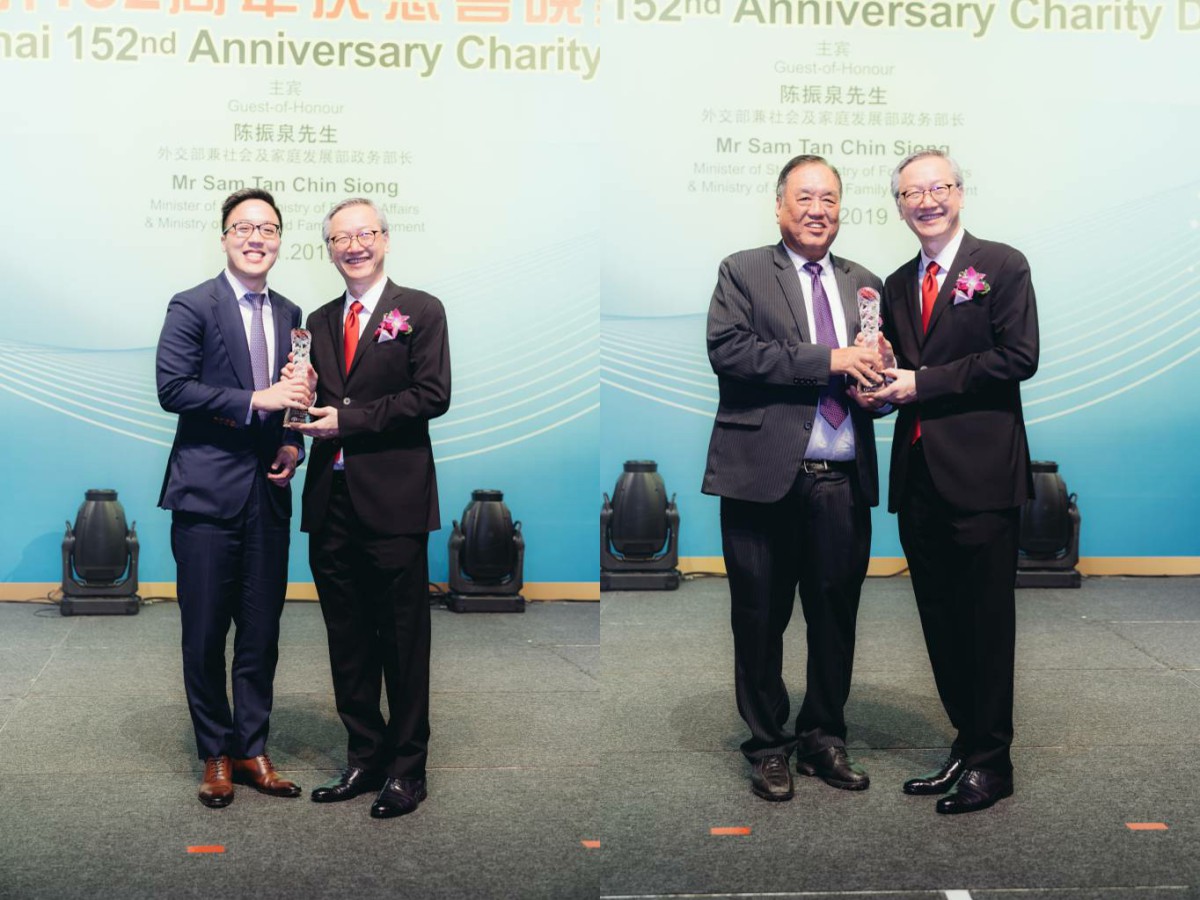 Group photo of VIPs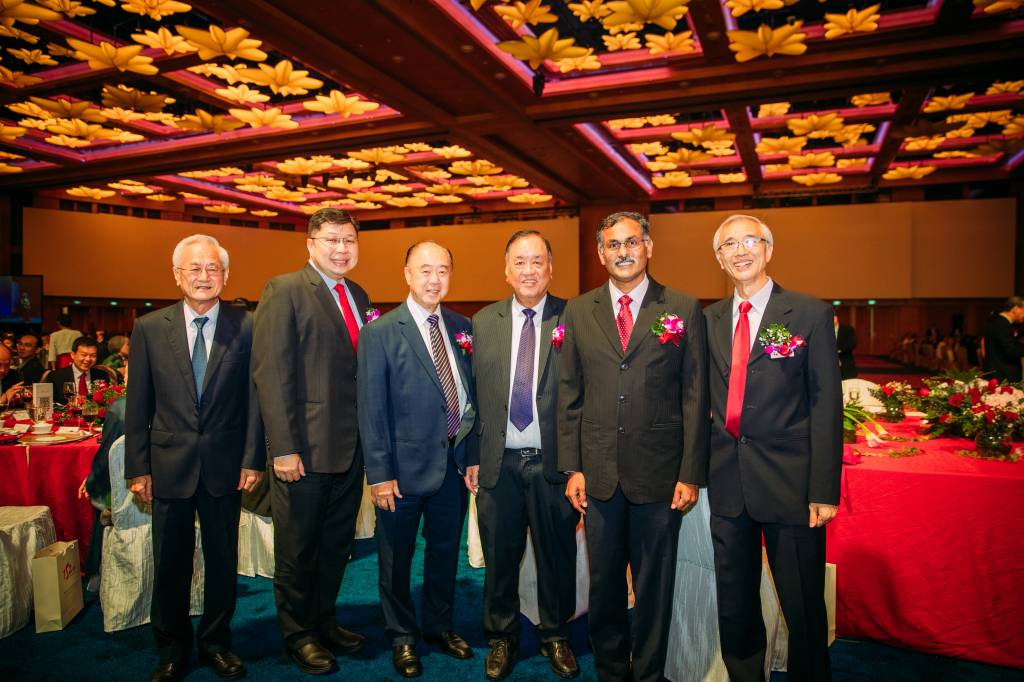 Group photo of guests(1)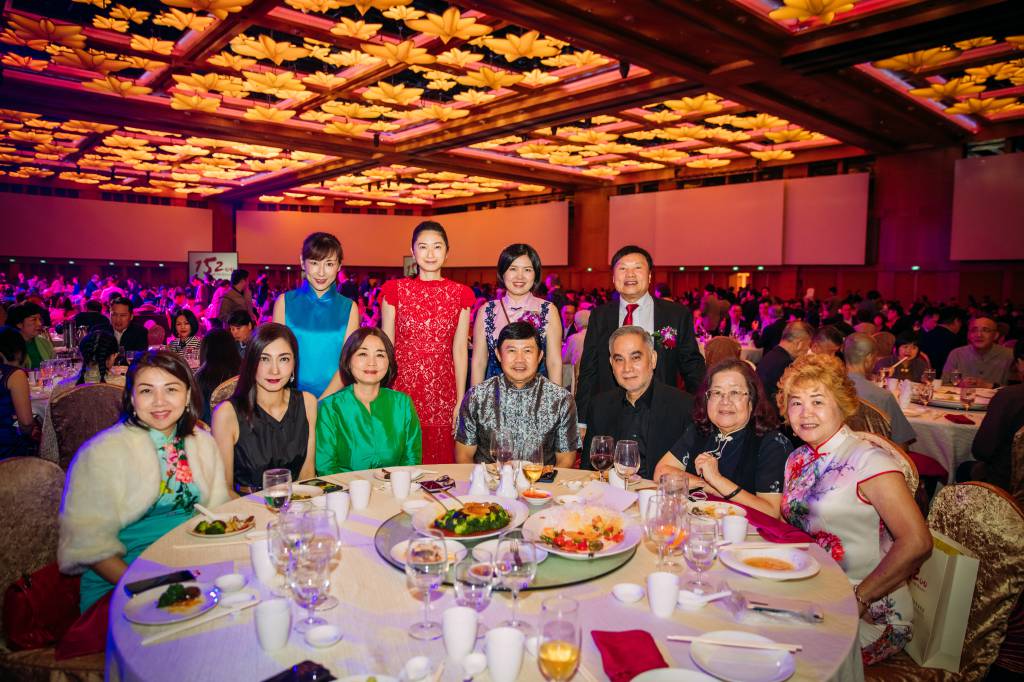 Group photo of guests(2)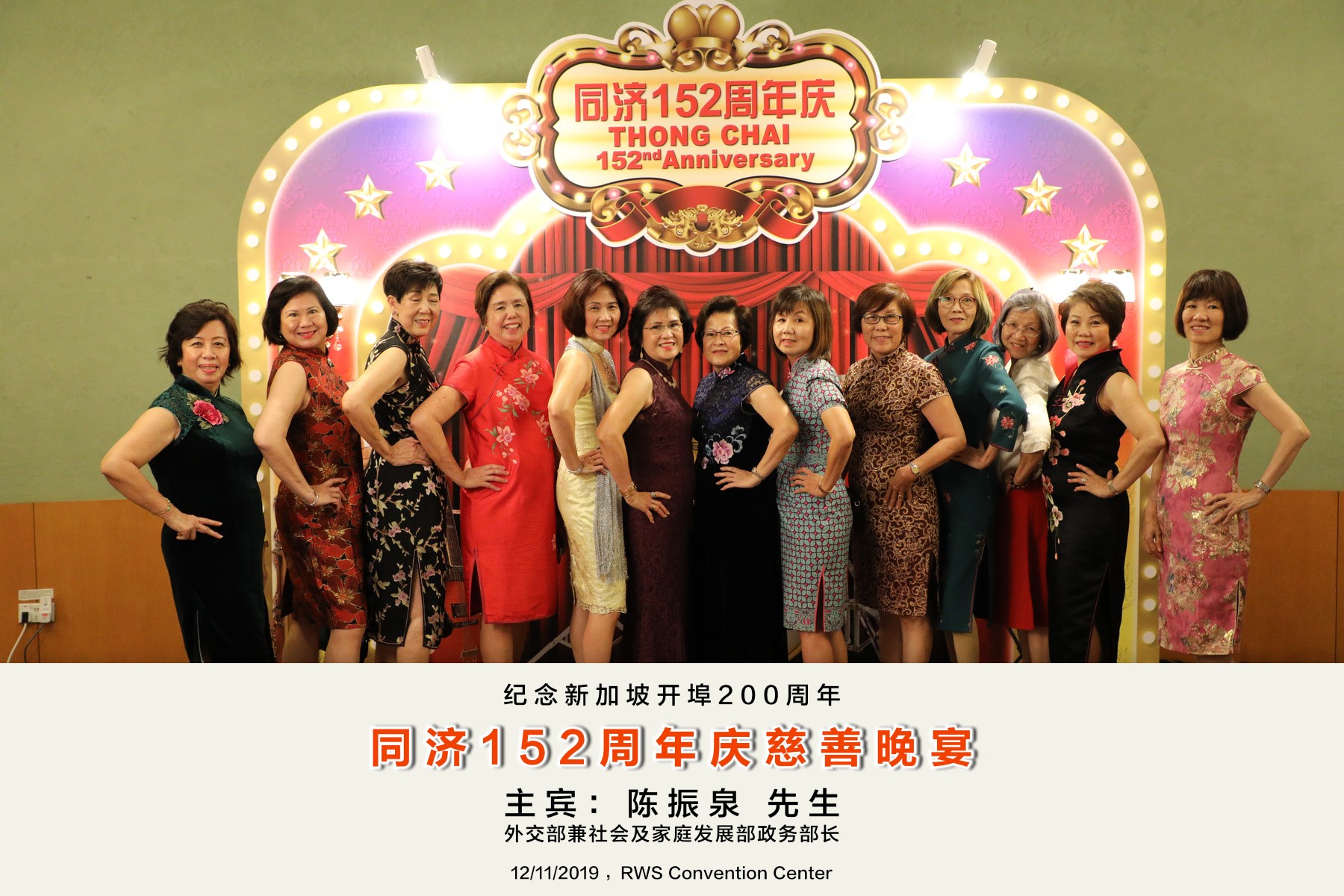 Group photo of guests(3)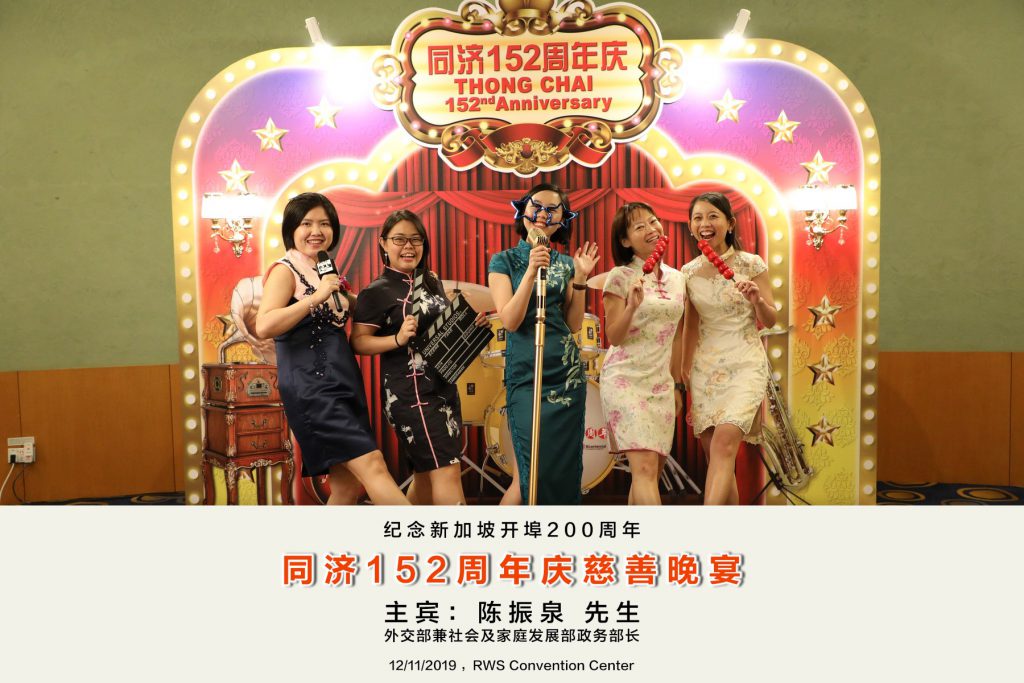 Dance performance (4)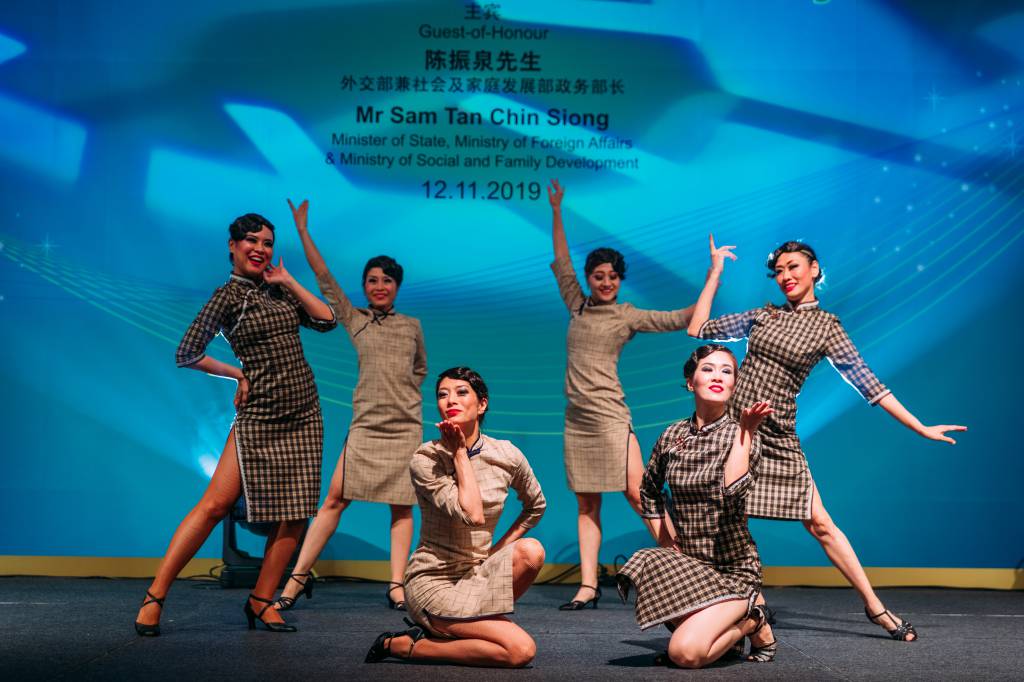 Dance performance (5)