Details
Chairman's speech given at the Inauguration Ceremony of the 116th Board of Directors of Singapore Thong Chai Medical Institution
Singapore Thong Chai Medical Institution, was established as a charitable clinic in 1867. To this day, the institution still adheres to the founding principles advocated by its forebears: to provide free TCM consultation and medicines to all regardless of race, religion or nationality. In 2012 when we celebrated our 145th anniversary, we upgraded the current Thong Chai Building and set up two new branches at Ang Mo Kio and Sengkang. Currently, Thong Chai offers free TCM treatment to more than 1250 patients daily.
We are strongly encouraged by the excellent response from residents to our existing clinics, and thus hope to establish 2 more community-based clinics, in celebration of our 150th anniversary. Not only would this enable Thong Chai to play a bigger role in providing quality healthcare services in Singapore, it would also mean more convenience for elderly patients seeking TCM services.
Research and development of TCM is important to Thong Chai. Thus, the Thong Chai Institute of Medical Research was established in 2003. The institute has launched many TCM educational courses. inviting highly qualified professors to share their knowledge and professional expertise. Our courses are free and open to all TCM physicians and have been very well received. Moving forward, we will continue to facilitate the constant improvement of knowledge and skills of local TCM physicians.
In the nurturing of TCM talents, Thong Chai contributes by being a clinical education base for undergraduates in the NTU double degree program. It has also been offering scholarships and job opportunities yearly for talented and passionate students.
I am deeply honoured to be re-elected as the chairman of the board. I will keep striving to improve the works of Thong Chai. Although we foresee many challenges ahead, I look forward to braving through with the support of our directors, our employees and our society. We will abide by our founders' charitable principles as we seek to create a better future for all.
DPM Tharman arrives at Thong Chai Building to officiate the inauguration ceremony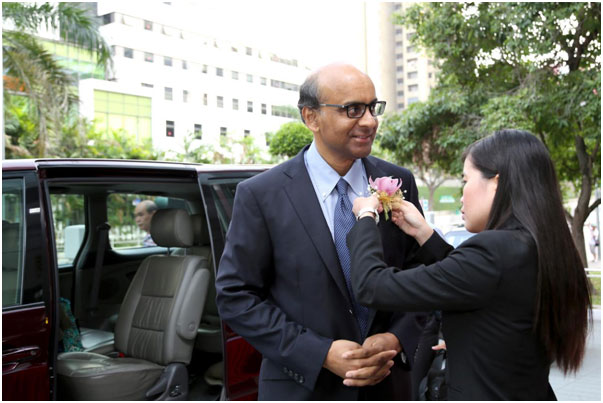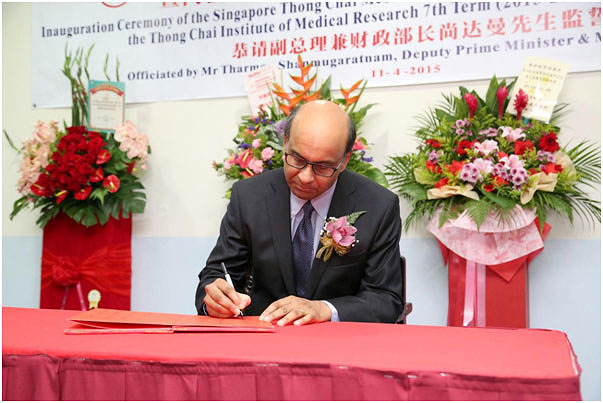 Observation of a minute of silence for the late Mr Lee Kuan Yew, former PM of Singapore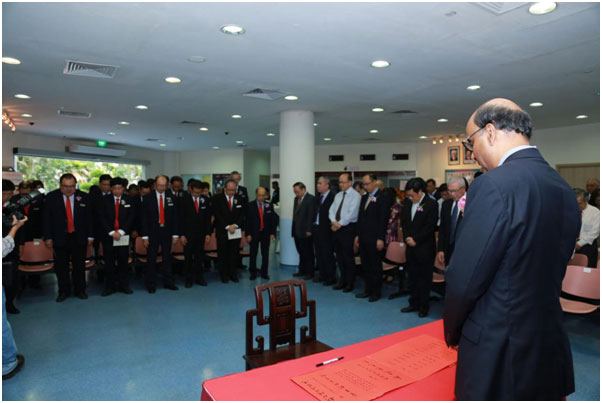 The Boards of Directors of STCMI and TCIMR are sworn in under the lead of Chairman Lim Guan Lee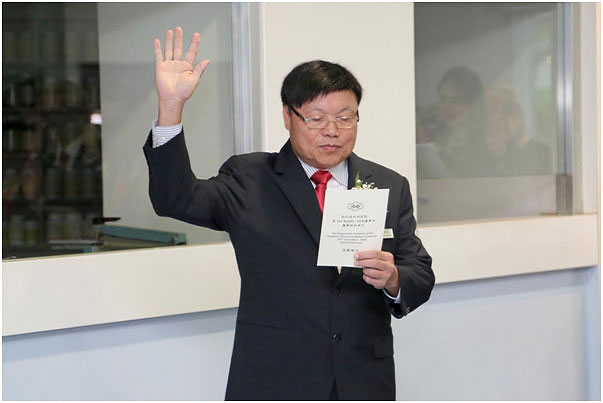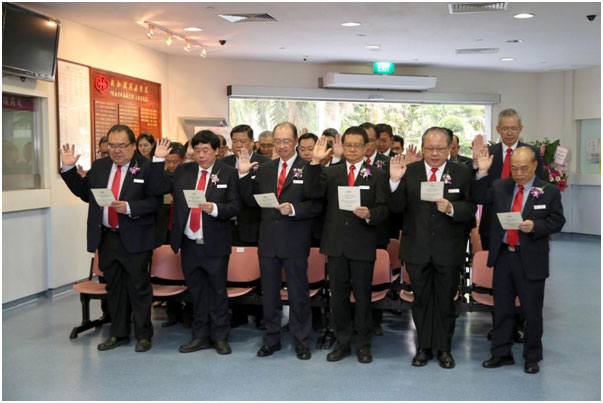 Mr Lim Guan Lee leads the directors in signing the pledge book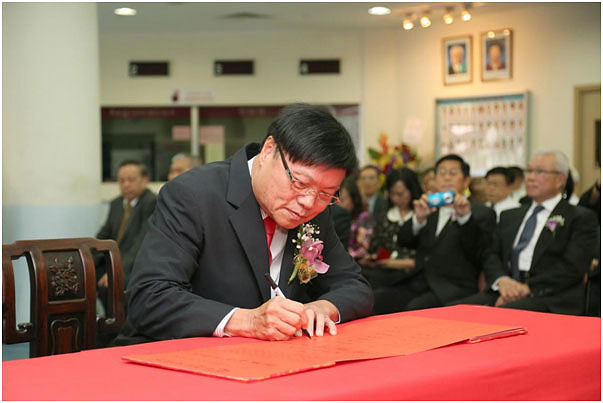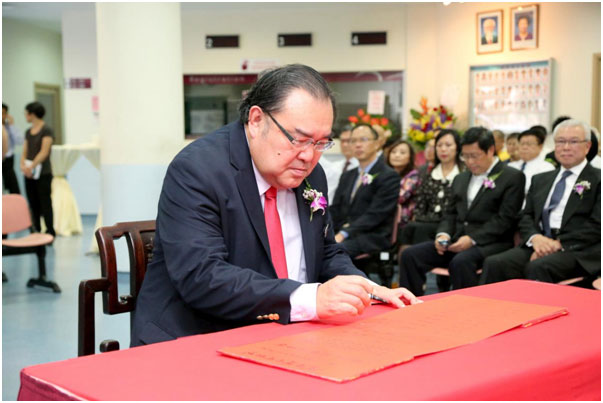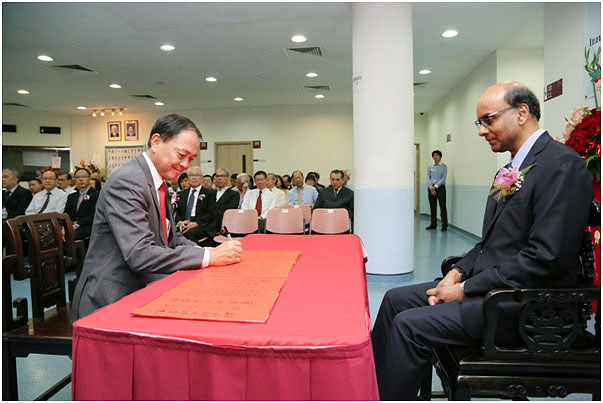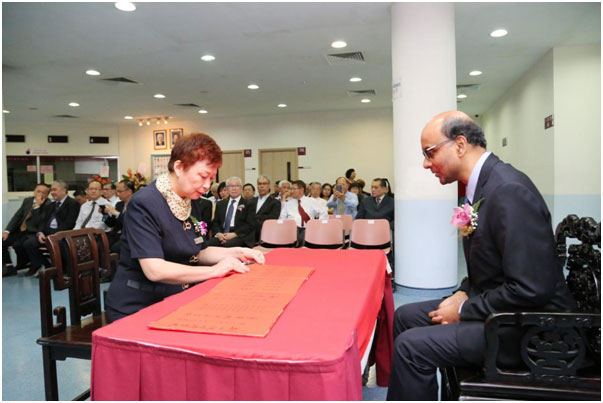 Speech by Mr Lim Guan Lee during the post-inauguration dinner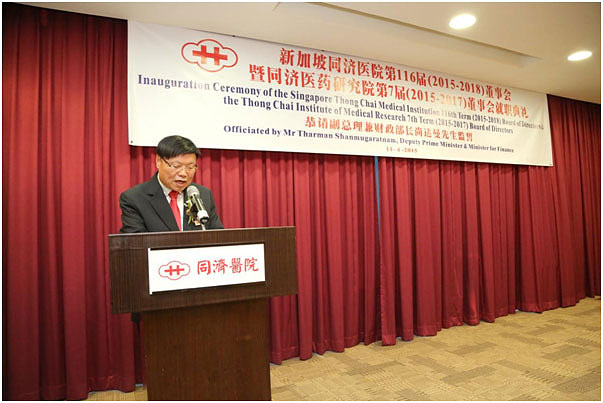 DPM Tharman with some of the directors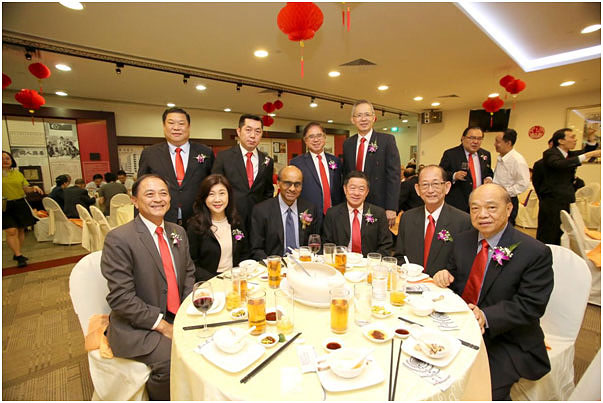 DPM Tharman and Chairman Lim Guan Lee with the NTU double degree graduates employed as physicians in the institution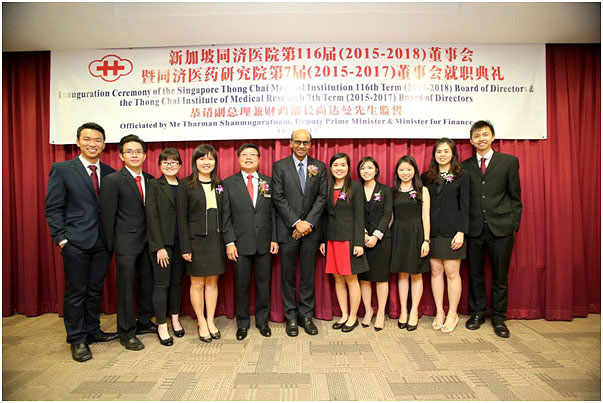 The Boards of Directors toast the guests