Details
To celebrate 50 years of Singapore's independence in a meaningful way, Singapore Thong Chai Medical Institution organized the SG50 Thong Chai Charity Walkathon on 18 and 19 April 2015. 3 Members of Parliament were invited to officiate the ceremonies and to rally for short distance participants at 3 slated locations, and 50 courageous and warm-hearted warriors spent 2 days on foot to complete a 60-km route linking these 3 sites to form a heart-shape across our island nation. The appreciation dinner was held at Thong Chai Building and the GOH of the dinner was Minister of State, Mr Sam Tan Chin Siong.
Walkathon participants assembling in front of Thong Chai Building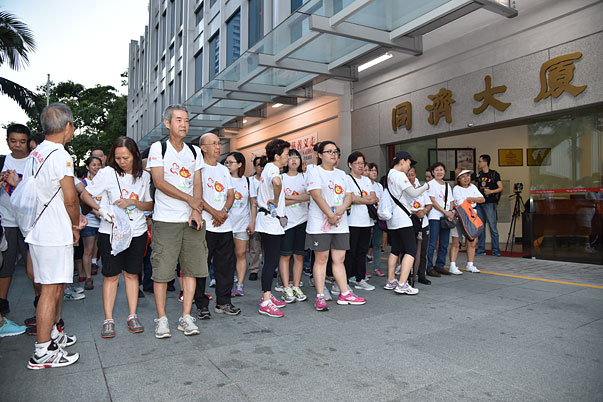 Mr Yeo Guat Kwang flags off participants of Walk A
Walkers making their way from Thong Chai Building to the Singapore Flyer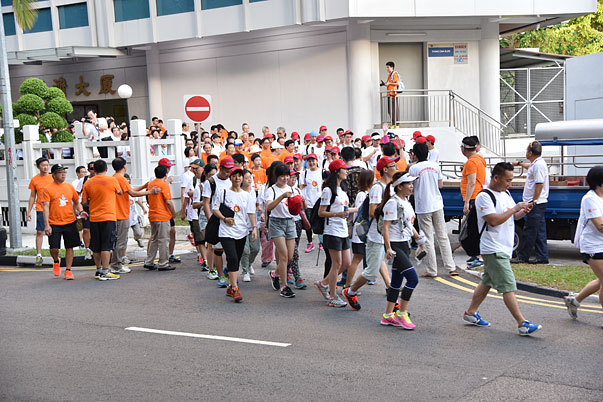 Endpoint of Walk A – the Singapore Flyer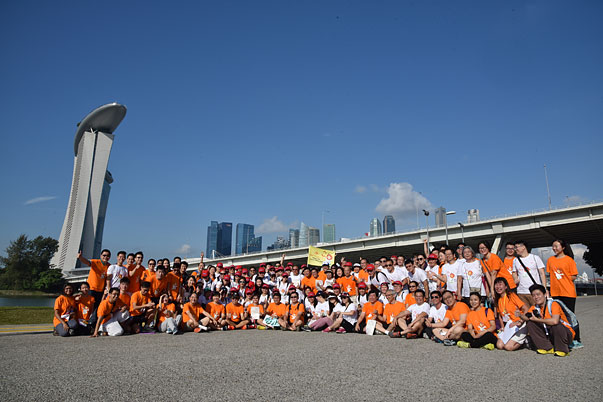 Walk B at Bishan-Ang Mo Kio Park is officiated by MP Mr Ang Hin Kee on 19/4/2015. The rain does not dampen the high spirits of the participants. Many walkers registered to take part on the spot.
Registration of participants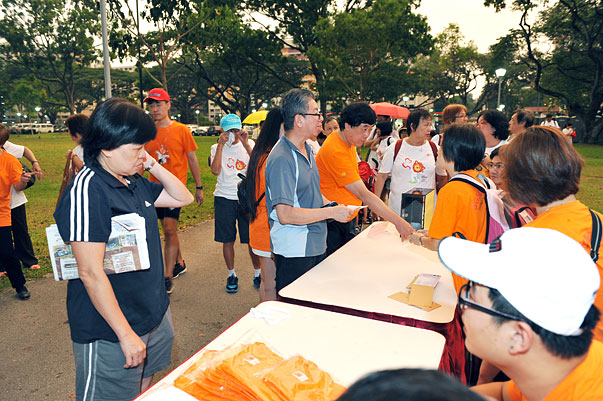 Fitness instructor leads the crowd in warming up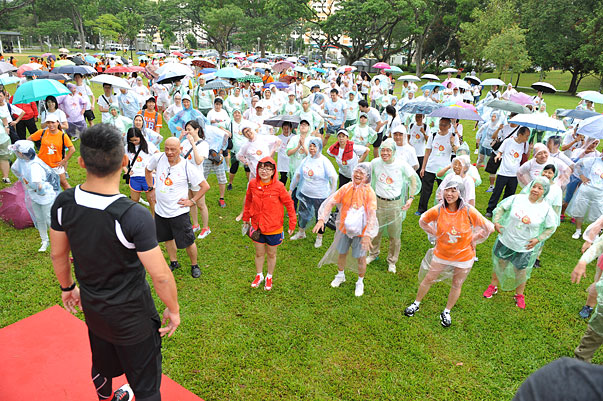 Mr Ang Hin Kee officiates the start of Walk B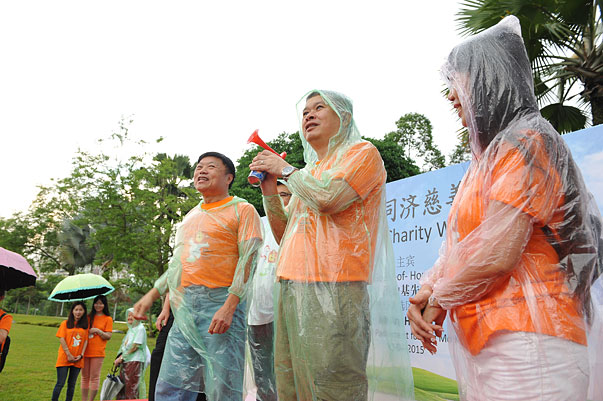 Walkers in the rain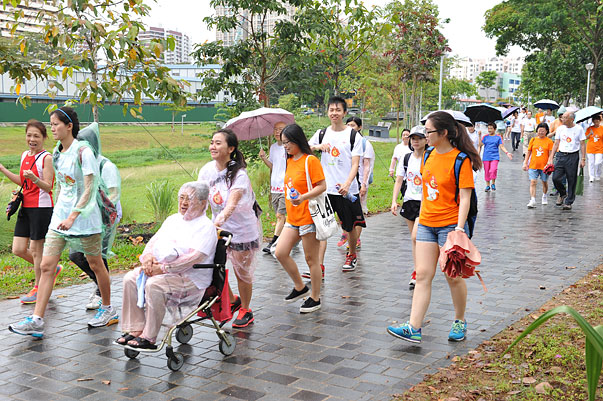 Group photograph of some of the walkers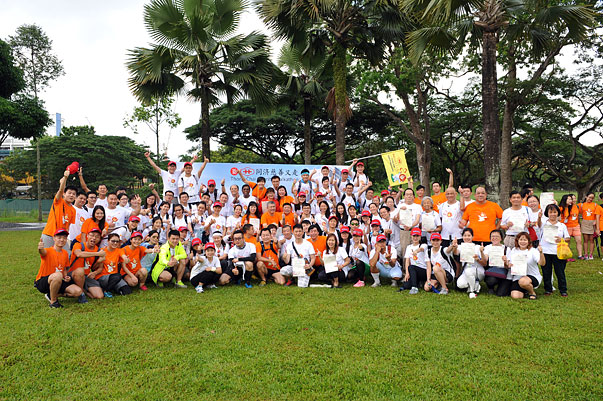 MP Mr Alex Yam Ziming officiates Walk C from Gan Eng Seng School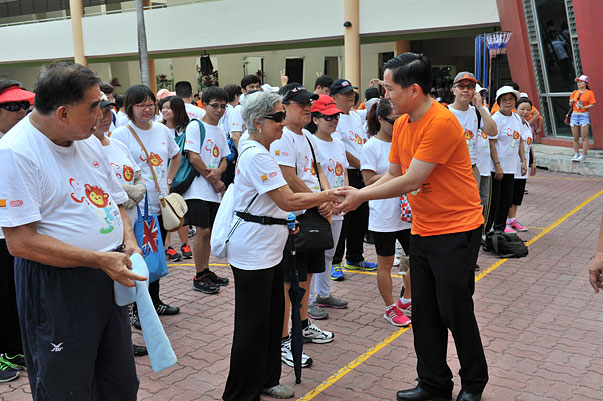 Setting off from Gan Eng Seng School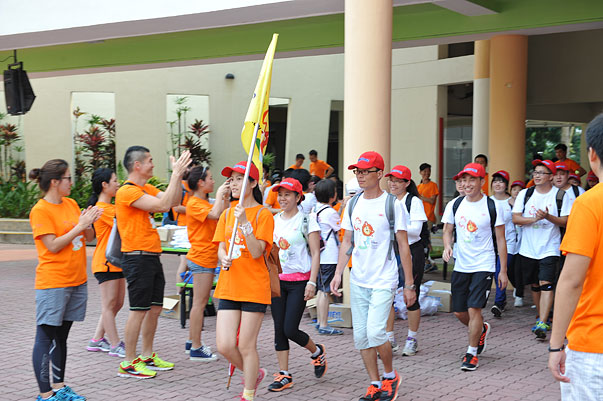 On the way to endpoint at Thong Chai Building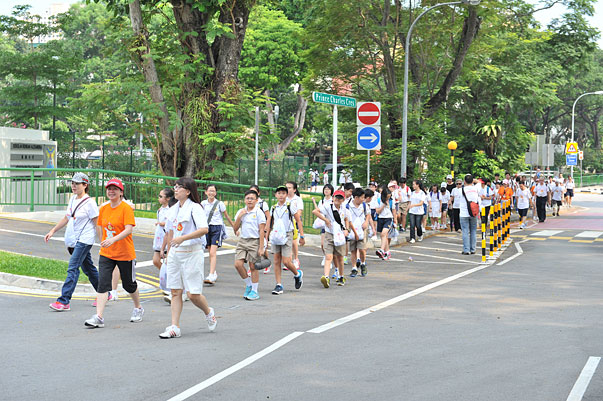 Walkers with their certificates of participation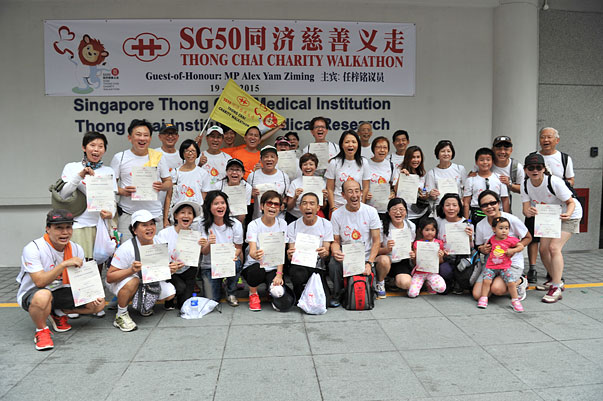 50 full-distance participants completing the 60 km route in 2 days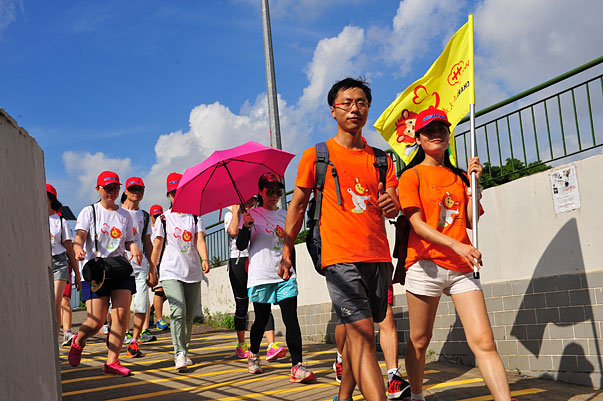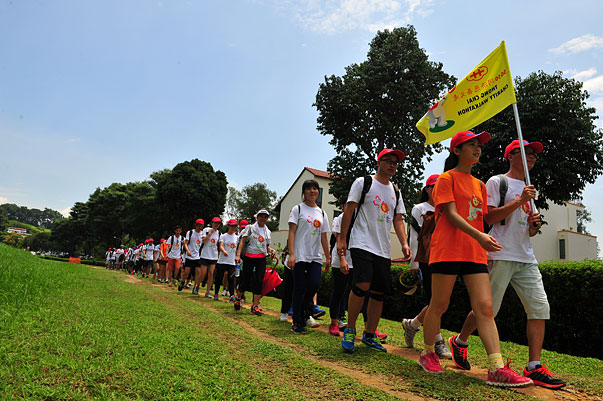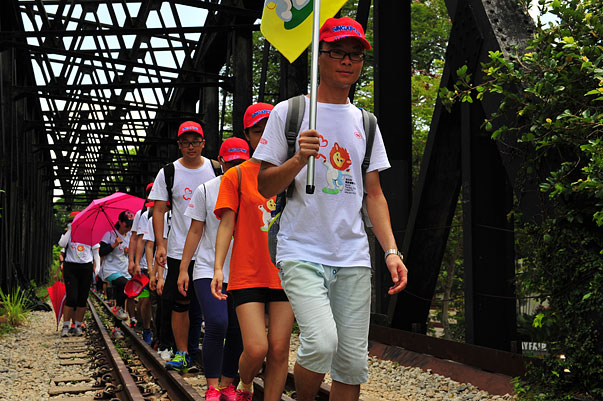 Mr Sam Tam presents plaques to donors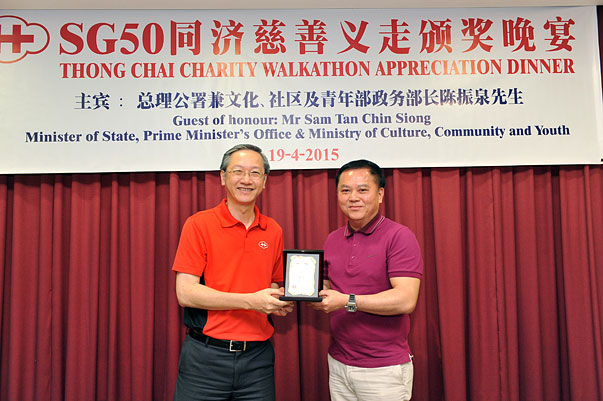 Group photograph