Details
On 23rd September 2017, Singapore Thong Chai Medical Institution celebrated its 150th year of establishment by hosting a charity dinner at Sands Expo Grand Ballroom. Prime Minister Mr Lee Hsien Loong was the Guest of Honour for the dinner. Other guests included Minister for Health Mr Gan Kim Yong, Charge d'Affaires of the Chinese Embassy in Singapore Mr. Fang Xinwen, Chairman emeritus of United Overseas Bank Dr Wee Cho Yaw, Singapore Federation of Chinese Clan Associations President Mr Chua Thian Poh, Traditional Chinese Medicine Practitioners Board Chairman Mrs Yu-Foo Yee Shoon and so on.

In his address, PM Lee lauded Thong Chai for its principle of helping all communities as this builds a more inclusive multiracial society. As the population ages, Thong Chai will play a more important role in dealing with the challenges this brings. Its long history of service to the poor is praiseworthy and PM Lee urged Thong Chai to carry on the good work their predecessors had begun, and to serve more people and continue contributing to Singapore's healthcare. After his speech, PM Lee launched the mechanism to unveil "150 years of Thong Chai Medical Institution", the most complete account of the history of the institution to date. This was followed by the cake cutting and wine toasting ceremonies. The board of directors went onstage to toast all guests for their kind support. PM Lee then presented appreciation plaques to the major donors of the event. The institution gave a special souvenir to PM Lee at the end of the plaque presentation, a painting of the old Thong Chai Building by our physician Tan Kim Seng, with calligraphy by Prof Tan Siah Kwee. The Chinese characters "Tong guan zai bao, tong xin ji shi" convey the compassion and desire to save people from suffering.


Guests reveled in performances by Zhonghua Secondary School's Chinese Orchestra and dance group and Singapore Chinese Dance Theatre while enjoying the fine food. They also saw the institution's Honorary Secretary Mr Khoo Boo Liat receiving two awards endorsed by Singapore Book of Records in the presence of Minister for Health Mr Gan Kim Yong, namely, "Oldest Existing Chinese Medical Institution" and "Largest Provider of Free Medical Services". The night ended too soon and all guests were given goodie bags as they left, with a copy of "150 Years of Thong Chai Medical Institution".
Zhonghua Chinese Orchestra getting ready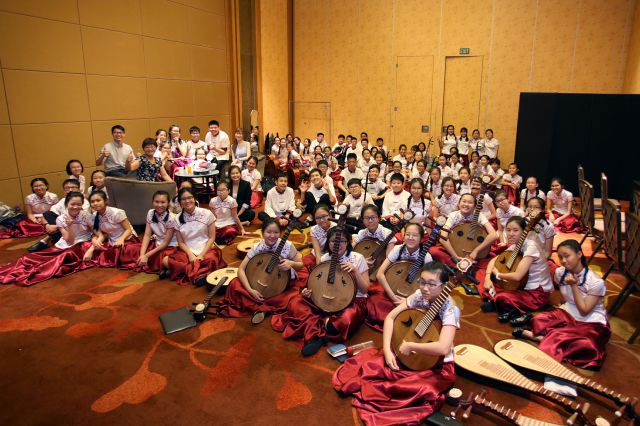 Guests signing in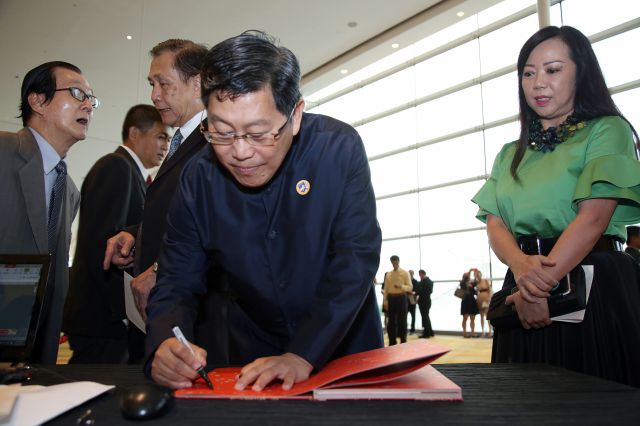 Guests mingle around while waiting to enter the Grand Ballroom
Arrival of GOH PM Lee Hsien Loong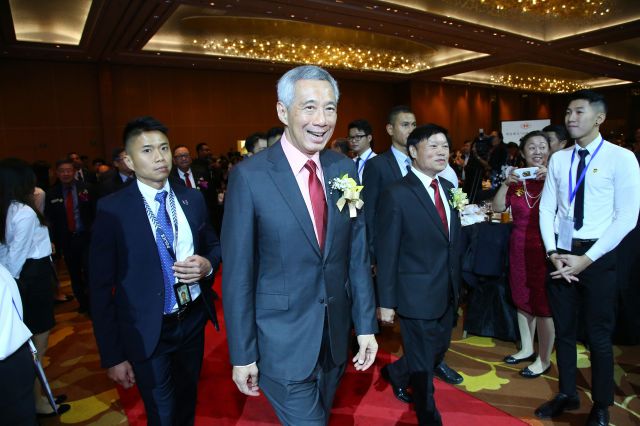 PM Lee takes a group photo with the board of directors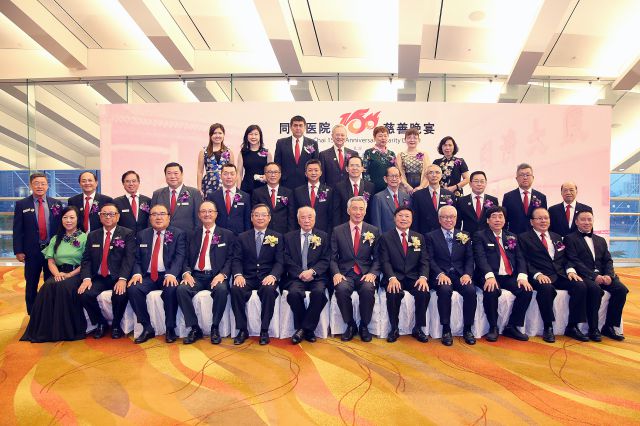 GOH tours the exhibition area with VVIPs, including Minister Gan Kim Yong and local banker Dr Wee Cho Yaw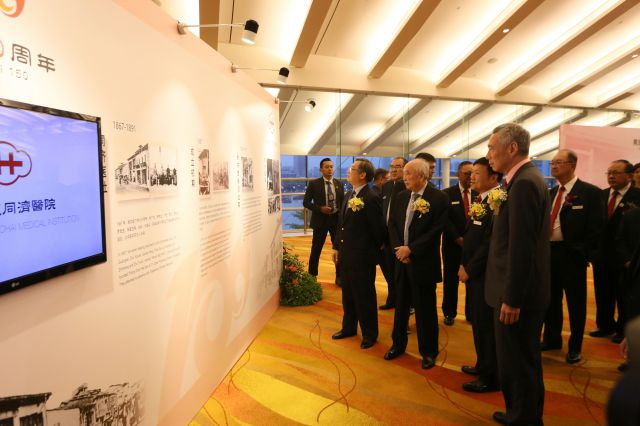 Dance performance (1)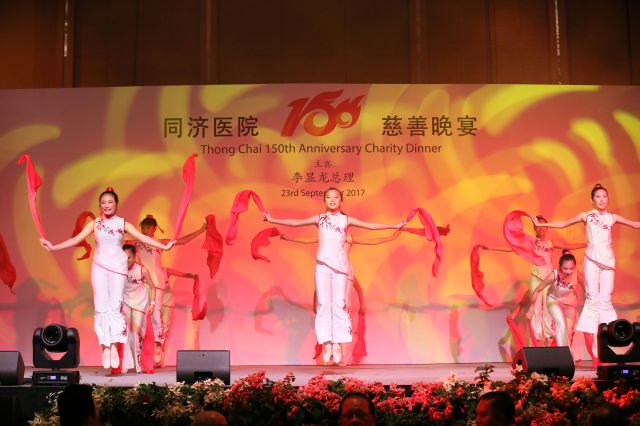 Welcome address by board chairman Lim Guan Lee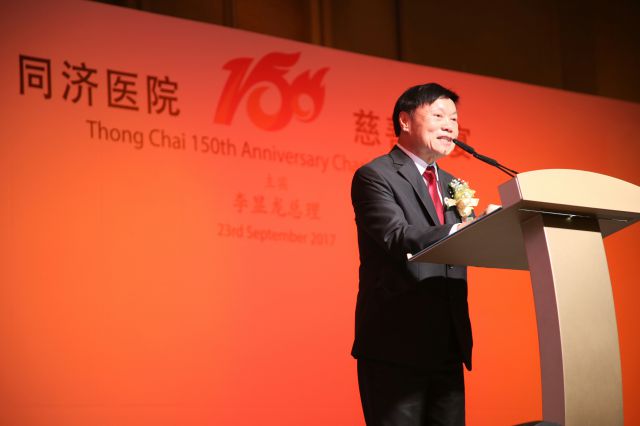 PM Lee speaks of the changing role of TCM as Singapore ages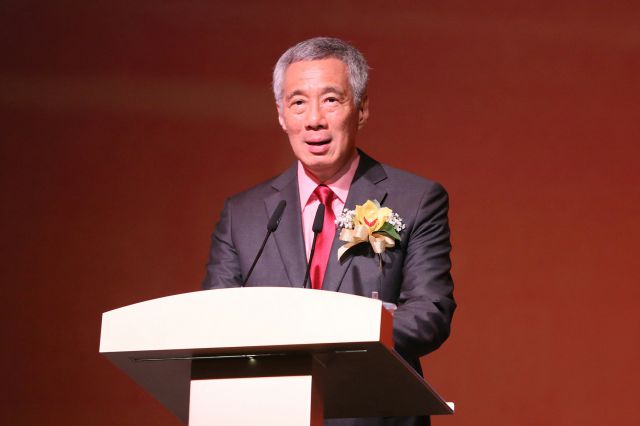 Launch of "150 Years of Thong Chai Medical Institution"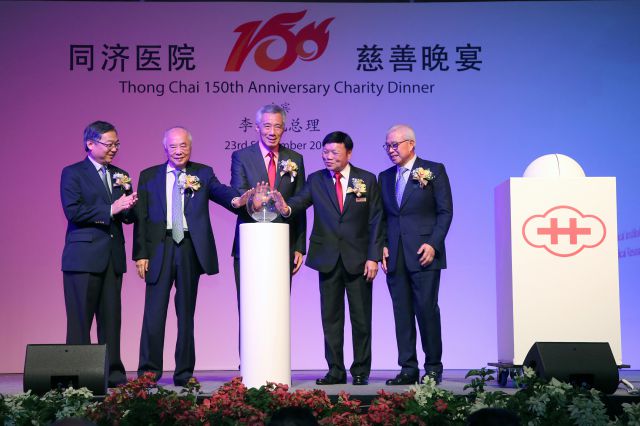 A birthday celebration for the institution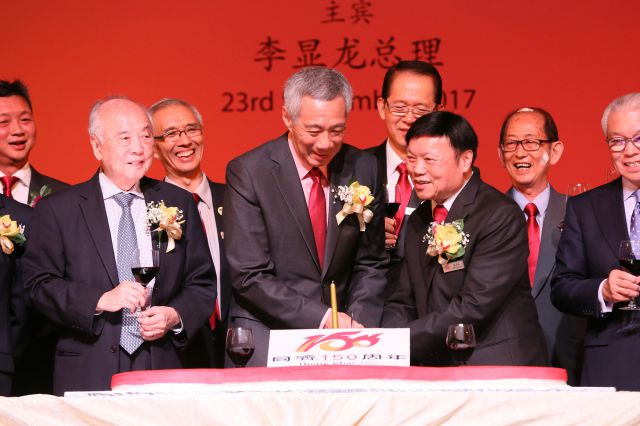 PM Lee cuts the cake with board chairman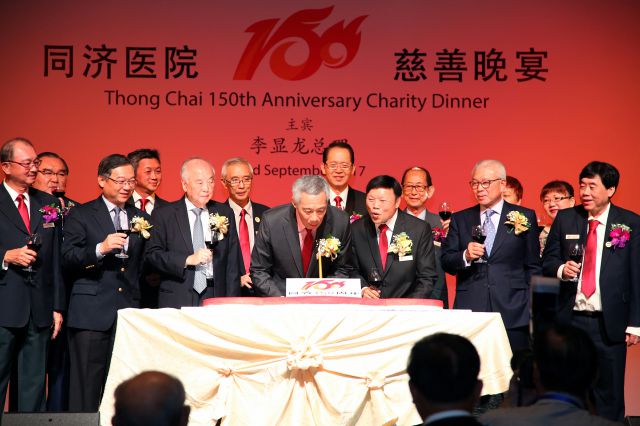 PM Lee presents a plaque to a major donor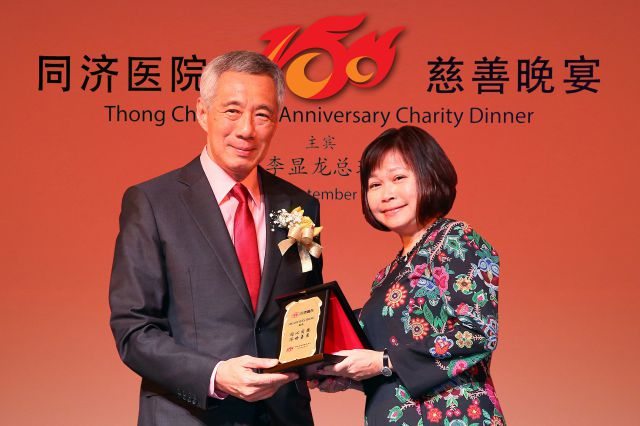 Health Minister Mr Gan Kim Yong witnesses the presentation of Singapore Book of Records awards to the institution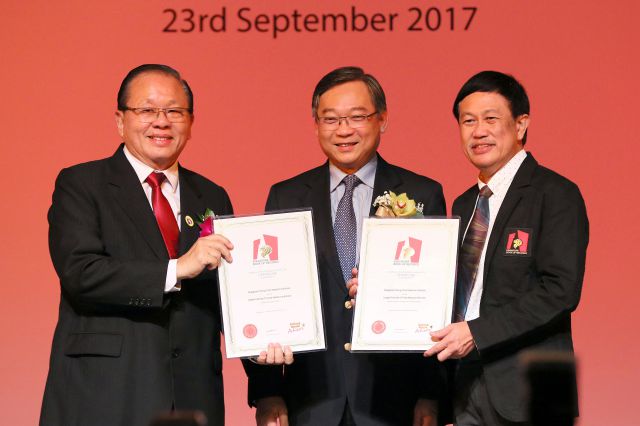 Group photo of VVIPs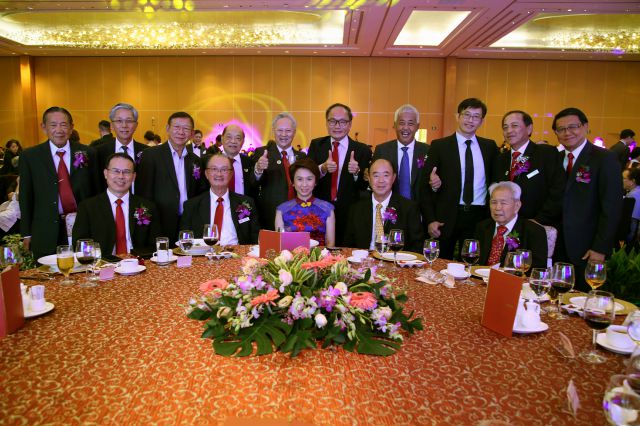 Dance performance (2)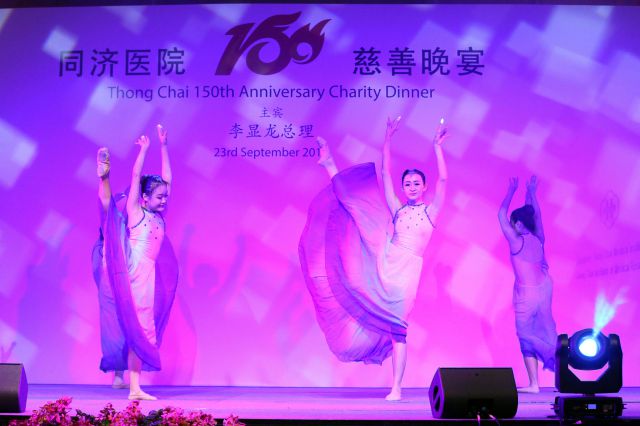 Dance performance (2)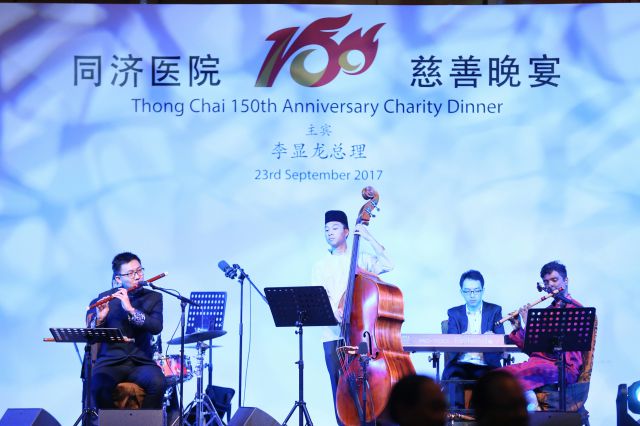 Performance by yIN Harmony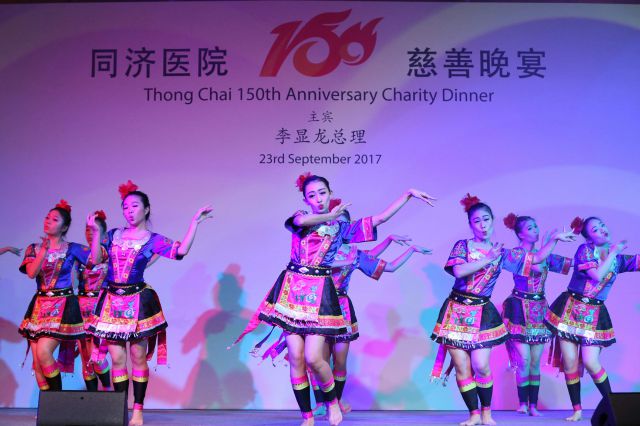 Song performance by local singer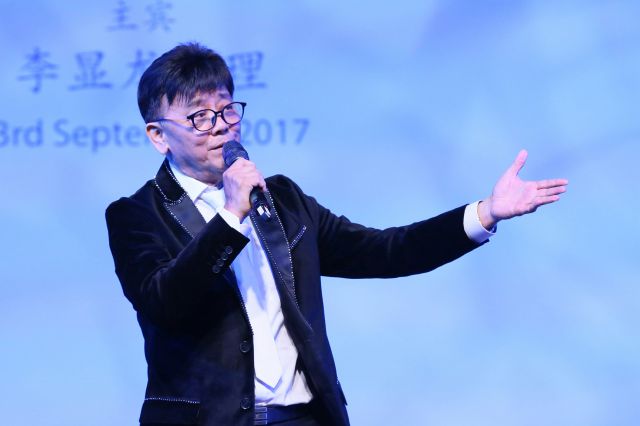 Guests leaving MBS Grand Ballroom with goodie bags and the newly launched book