Organization Profile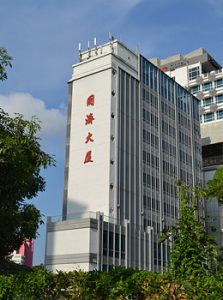 Singapore Thong Chai Medical Institution (STCMI) was established as a charitable clinic in 1867. Braving through decades of challenges, the Thong Chai spirit of giving freely has remained constant, and to this day, the institution adheres to its founding principle of "providing free medical consultation and TCM to all regardless of race, religion and nationality".
Thong Chai Building at Chin Swee Road was opened on 28 November 1976. The ceremony was graced by the then Prime Minister Mr Lee Kuan Yew. As we faced a graying population, the aging premises and medical facilities were no longer able to meet the needs of our patients. On 21 March 2010, to raise funds for expansion plans and medical funds for the ongoing core service, the first ever mega TV fund-raising show "Thong Chai Charity Night" was held during which international superstar Jackie Chan was appointed as the institution's Charity Ambassador. Funds of S$8.39 million were raised and expansion plans were completed successfully. On 17 September 2012, Mr Teo Chee Hean, Deputy Prime Minister, graced the Thong Chai Building Extension Opening Ceremony.
Apart from outpatient clinics, the institution also provides consultations and treatments in five special disciplines namely Acupuncture for stroke and pain management, Metabolism, Oncology, Fertility, Kidney Disease. At present, the institution employs more than 30 MOH-registered and qualified physicians to provide free TCM outpatient consultations for all with the support of dispensers and administrative staff.
As research and development of TCM medicine and further education of TCM practitioner are integral to the institution, Thong Chai Institute of Medical Research was established in 2003. It has since launched many TCM educational courses and on-the-job training programs, where highly qualified physicians and professors share their professional knowledge, thus playing a significant role in the continuing education of TCM practitioners.
In 2007, STCMI entered into a collaboration with Nanyang Technological University to be one of the centers for clinical educational for the double-degree course in TCM offered by the university. A scholarship fund for the program was set up by the institution and a number of undergraduates have been accepted as scholars. Many of them have joined the institution as resident physicians upon graduation, fulfilling the vision of the institution to preserve the knowledge and value of TCM through over generations.
When the institution celebrated its 145th anniversary in 2012, the Thong Chai Building extension was completed and the institution finally reached out to the community by setting up two branch clinics at Blk 425 Ang Mo Kio Ave 3 and Sengkang Community Hub. During the institution's 150th year of establishment in 2017, a third branch clinic at Blk 614 Bedok Reservoir Road was set up, and in 2020, a fourth branch clinic at Bukit Batok West Ave 8 was set up as well, thus enabling Thong Chai to serve more patients in the community. These feats have fulfilled the aspiration of Thong Chai in completing a network of clinics covering all areas in Singapore. The institution currently provides free TCM medicines and services to more than 1600 patients daily with annual expenses of more than 10 million dollars.
Since its inception, the institution has always been an independent charitable organization. Faced with ever increasing expenses that is only partially covered by property rental revenue, the institution owes its success to the strong support of philanthropists from all walks of life, the generous donations by corporations and organizations, the contributions from its board of directors and the effort of every physician and employee.
Moving forward, the institution will continue to abide by the principles advocated by its forebears and actively promote the philanthropic spirits of its founders. Your charitable contributions and support will enable the institution to continue to serve all freely without any discrimination. STCMI is a registered charity with IPC status and all donations are entitled to 2.5 times tax deduction.