Details
On 18/3/2015, Singapore Thong Chai Medical Institution warmly received a very special guest – Venerable Master Chin Kung. Accompanied by a group comprising about 40 of his believers and aides, as well as Mr Yeo Guat Kwang, Venerable Master Chin Kung came to disseminate his teachings and to build ties with the institution.
Mr Lim Guan Lee leads the directors to show Venerable Master Chin Kung and his followers around the institution, and shares about Thong Chai's spirit of giving freely without discrimination for 148 years.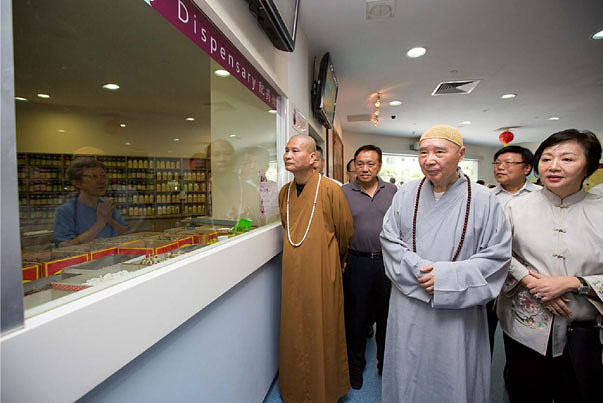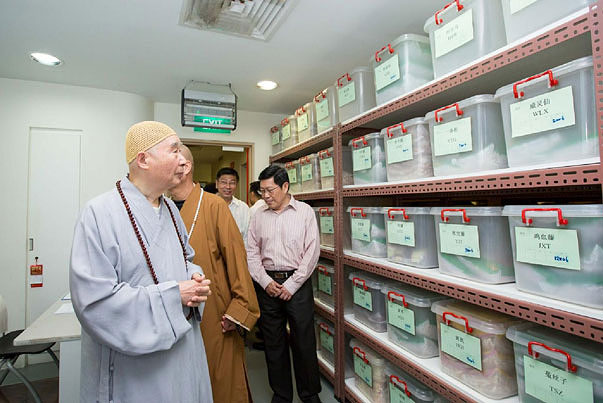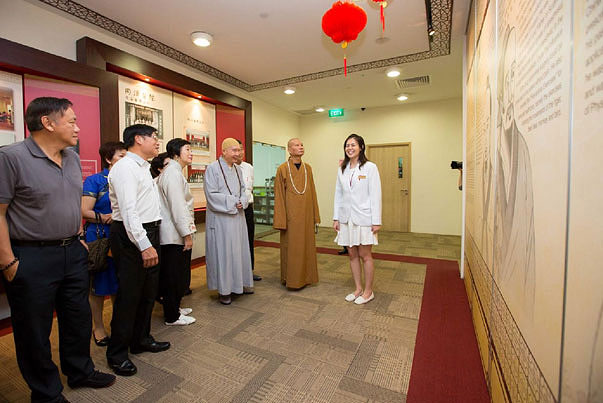 For a long time, Venerable Master Chin Kung has always wanted to visit Thong Chai. He is very touched by its charitable spirit and presents a gift of his calligraphy "Tong Ji Shi Jie" to the institution. It is an exhortation to the modern man to be mindful in upholding virtues and to purify his spirit so as to save others in the world.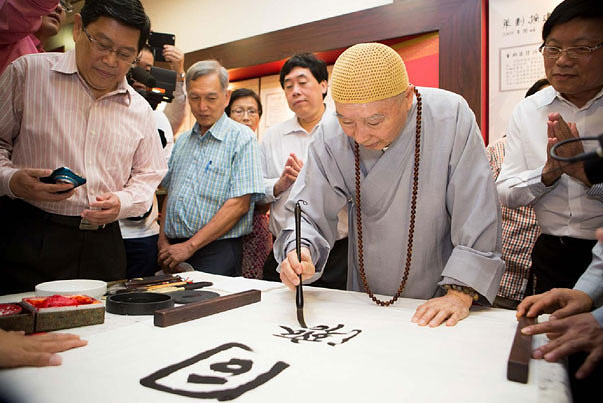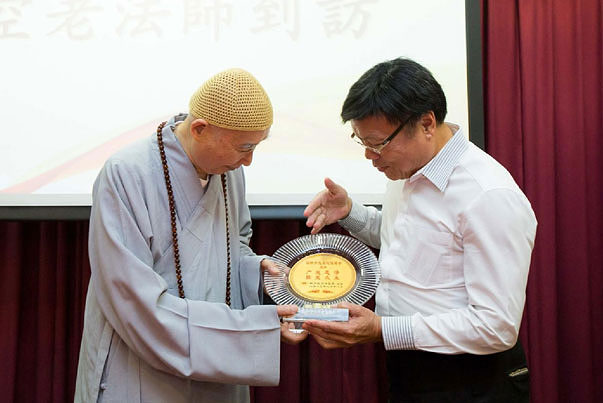 Venerable Master Chin Kung passes a donation of more than $60,000 to the institution's medical fund. This is one-third of all the donations collected during a Buddhist Thrice Yearning Ceremony organized by IMC Organization Limited at Singapore Expo Hall 7 from 14/3/2015 to 15/3/2015.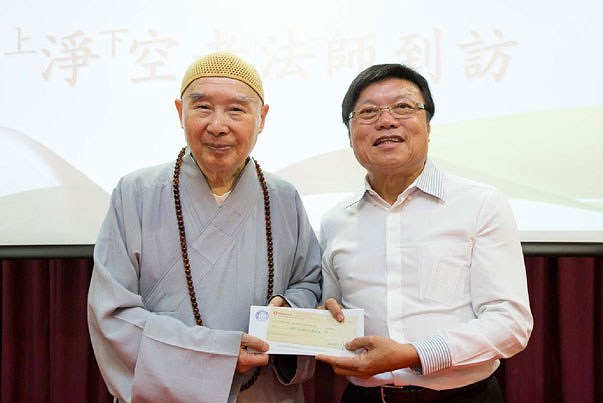 Following Venerable Master Chin Kung's visit, STCMI board and staff would continue to adhere to the forebears' founding principles and contribute to Singapore's healthcare system.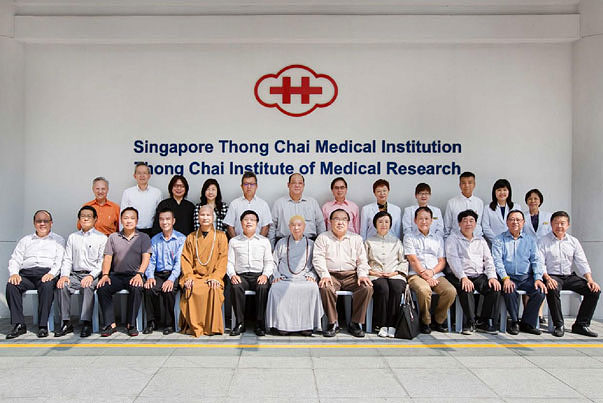 Amitabha